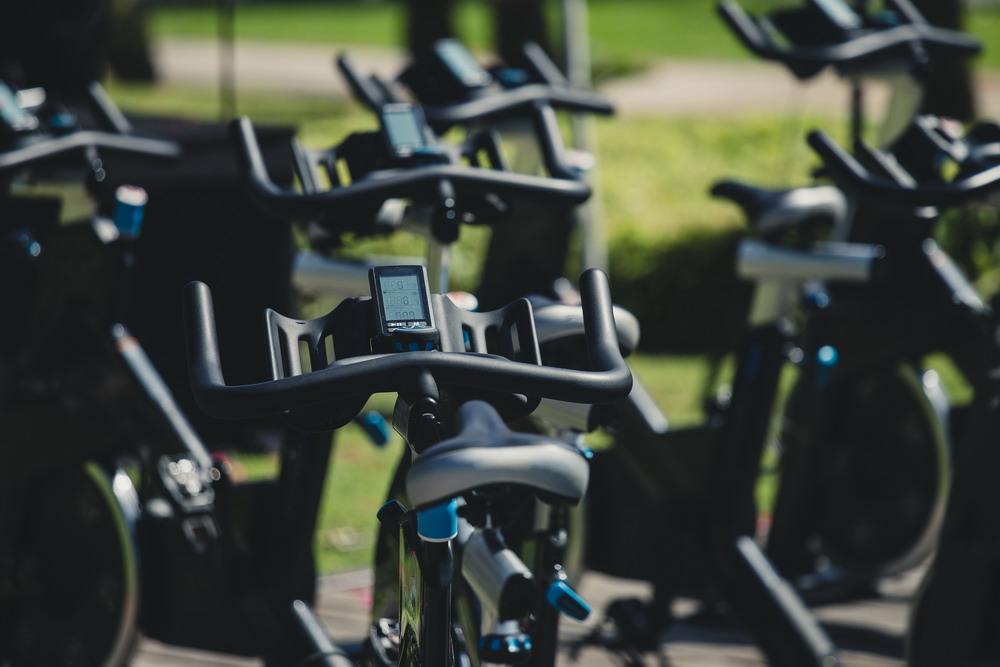 The coronavirus pandemic has been nothing short of brutal to the gym industry. Gyms and studios from coast to coast have been largely shuttered due to the difficulty of meeting social distancing and hygiene requirements. One cycling studio in Brooklyn thinks they have come up with a solution: they are moving their classes outdoors by way of a new pop-up studio set to open shortly.
According to the TimeOut website, the pop-up studio will feature 18 bikes all properly distanced. They will sit on top of repurposed field turf that soccer players use to play on. The studio will employ a silent music system that allows participants to hear music individually using wireless earbuds. That way, neighbors will not be disturbed.
In order to maintain social distancing protocols, instructors will not go near class participants. Instead, all instructions will be given verbally and by example. Brand-new riders will be shown a video that explains the basics of mounting and riding a stationary bike.
Getting Back Together
The studio owner explains that one of the reasons for opening the pop-up is to get people back together again. Even if they are six feet apart, they can still enjoy the social aspects of cycling classes. The owners of Salt Lake City's Mcycle agree with that aspect. They say that the social benefits of group workouts provide good motivation for people who would otherwise have trouble sticking to an exercise routine.
Virtual cycling classes are effective in providing the mechanical experience. However, they cannot simulate the social experience. So if people cannot seem to bring themselves to exercise if the social element is not involved, outdoor cycling classes might be better for them than virtual classes.
Dealing with the Weather
Virtual classes do have an advantage in that they are climate controlled. People stay in their own homes where they are shaded from the sun, kept cool by their air-conditioning or fans, and do not have to deal with things like wind and rain. How does the Brooklyn pop-up hope to deal with the weather?
Sun sails are being installed over the yard space to provide shade. That's about it. Being that the space is somewhat confined, there will be little room for air movement. And let's face it, you don't get a lot of breezes in the middle of Brooklyn anyway. As for rain, it is still going to come.
One also wonders what will happen to the pop-up studio once the weather turns cold. There is no reason to believe that New York City will allow gyms and cycling studios to reopen by fall, so studio owners will either have to do with colder temperatures or close up.
The Same Instructors
Outdoor cycling classes win the day when measured in terms of social interaction. Virtual classes are better if you are comparing environmental conditions. The two types of classes are about even when it comes to instructors. Human instructors lead both virtual and outdoor classes in much the same way. Participants receive the same verbal instructions, the same motivational pep talks, the same critiques, etc.
So, is one type of class better than the other? That is ultimately for riders to decide. Both offer advantages and disadvantages. The fact that some Brooklyn cyclists will soon have a choice is really what matters.
It could be a while before your indoor cycling studio reopens. Until then, you have to find some other way to get your workout. Maybe you are a fan of virtual cycling classes. Perhaps you would prefer outdoor classes. There is no right or wrong here.