These days, you can find many gyms coming up all across the cities of Canada where training is provided for rock climbing and bouldering. If you too are interested to join in any such gym then you have to consider what you need to wear.
You can also visit the website https://blocshop.com/ and know further details about this new sport.
If you are joining any climbing gym then following are few dresses that you can choose to wear:
Prefer to select shirt and pant that are quite flexible, but not very loose. It should not be much revealing if seen from below.
Prefer rock shoes which are usually provided by the gym.
Few tips to select clothing for climbing:
Focus on having more flexibility so that you can extend from arms or legs.
For outdoor climbing prefer clothing with abrasion resistance and for indoor prefer comfortable dress.
Prefer slim fit dresses but it should not be too tight either
Shorts are quite preferable if the climate allows.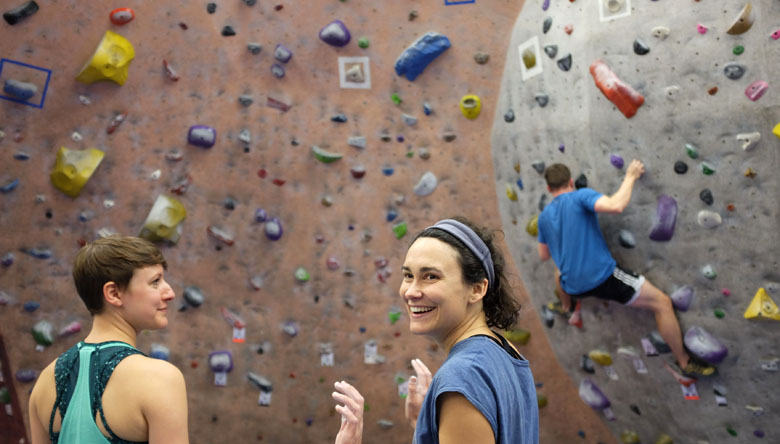 Few tips about footwear for climbing:
Usually, climbing shoes provided by most of the gyms are such that you need not wear any socks. However, if you feel uncomfortable to wear shoes without socks then go for socks that are thin.
Prefer to choose any casual shoes which should be comfortable enough during the climbing.
Few tips about various accessories for climbing gym:
Prefer for lightweight jacket even if there are AC or room heater is used based on the climate. You should not sweat during summer climate and also should not shiver during the colder climate.
Consider about chalk bag. Most of the gyms in the Canada will offer all the necessary items that are needed during climbing on rent e.g. ropes, belay devices, etc. In case you are looking for chalk, it will be rather good idea to plan of your own. There are chalk bags that are available easily from the market.
There is no great need of buying any gloves or caps as your hands will remain in directly in contact with various climbing holds that are installed in the bouldering gym. Your skin will start getting toughened automatically when you will practice the sport.  Some of you who are having very long hair may prefer to have hat but it is not absolutely necessary.
Hope this will be enough to decide about your wearing materials.